How About a Travel Expense Rebate?
(Pay for Your Gas or Hotel!)
We truly appreciate your business. Of course, everyone tells you that (or at least they should). We wanted to demonstrate our appreciation in a little more tangible way. That's why when you purchase a home through John Holloway, Sr., I'll rebate you a check in the amount of $125.00 to use as you see fit. it might be to pay for the gas on your trip. Maybe a night or two at a motel...it could even be for a night out on the town (to celebrate your new purchase). We don't require receipts either. The point is...we don't care what you use it for. It's just another way for us to say "Thanks!"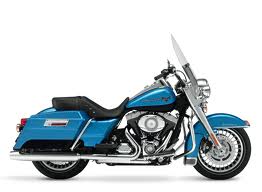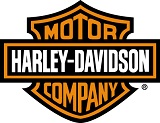 NEW FOR THIS YEAR - Instead of the above, how about a gift certificate redeemable at Crystal River Harley-Davidson. You can spend $125.00 for clothes, accessories or anything else you desire. You're going to love riding here in the Nature Coast. After all, we offer some of the best riding in all of Florida and you want to look good don't you?
Wait - It gets even better!
If you qualify, I'll even pay for your first years dues in the Nature Coast Chapter of the Harley Owners Group (Crystal River HOG). Travel expenses or gift certificate - The choice is yours!
The Rules (so simple you can hardly call them rules...)
They're really pretty simple. You must purchase a home (which for this discussion could be a condo, villa, mobile home or single family) that sells for more than $100,000. FAIR WARNING: You'll need to print this page out and present it to us prior to entering into a contract to purchase. We won't deviate from this requirement so please don't ask us to. Please note that this offer may not be combined with any other offer for compensation that may be made to you without prior approval from The Holloway Team. That's about it. No small print. No hoops to jump thru. You'll receive a check from John Holloway at closing. Now we know that a check for $125.00 or a gift certificate isn't going to change your life one way or another in the big picture. But it may just make the home buying process a little easier on your pocketbook. Thanks again!